Garrick Theatre Seating Plan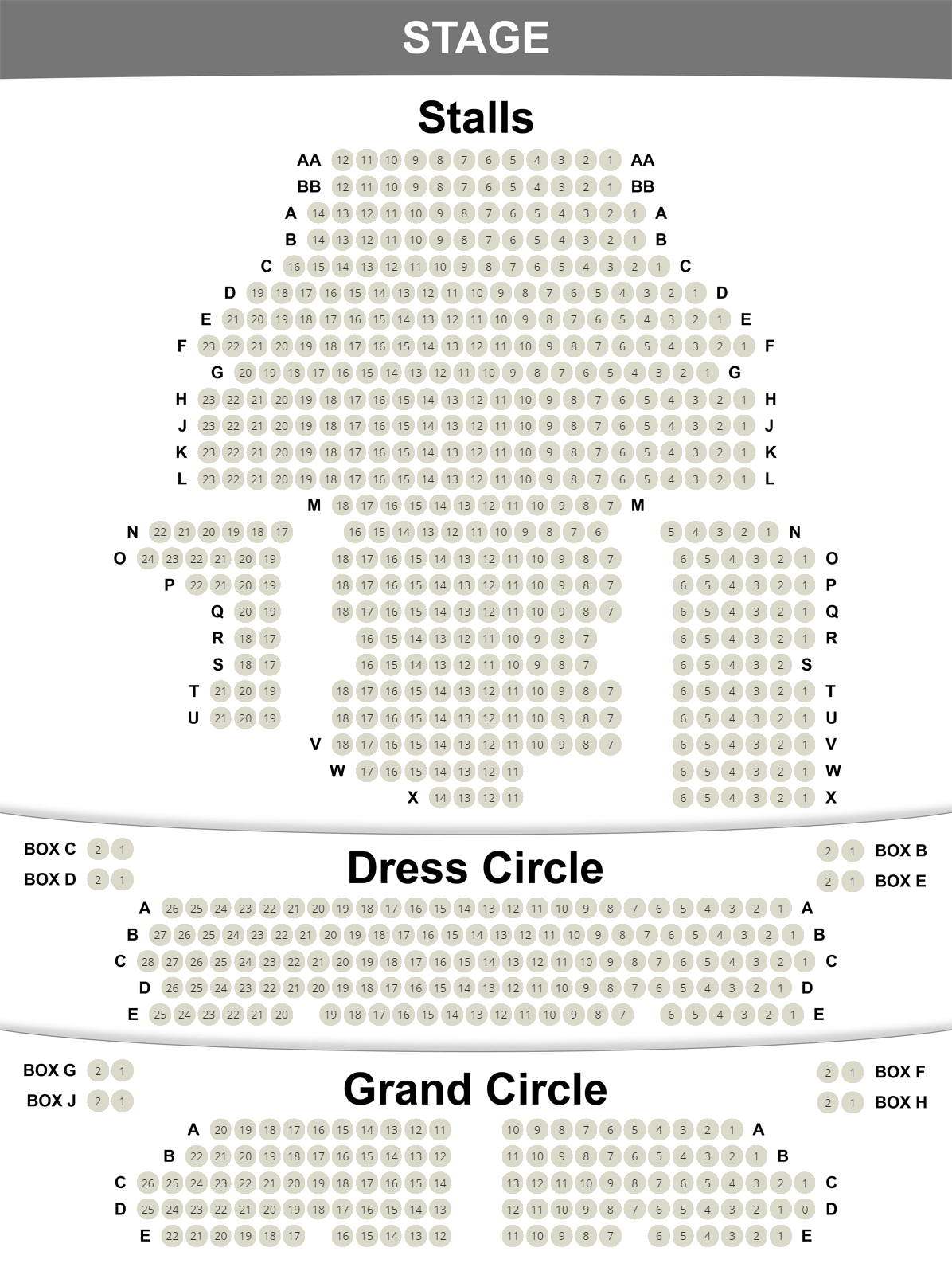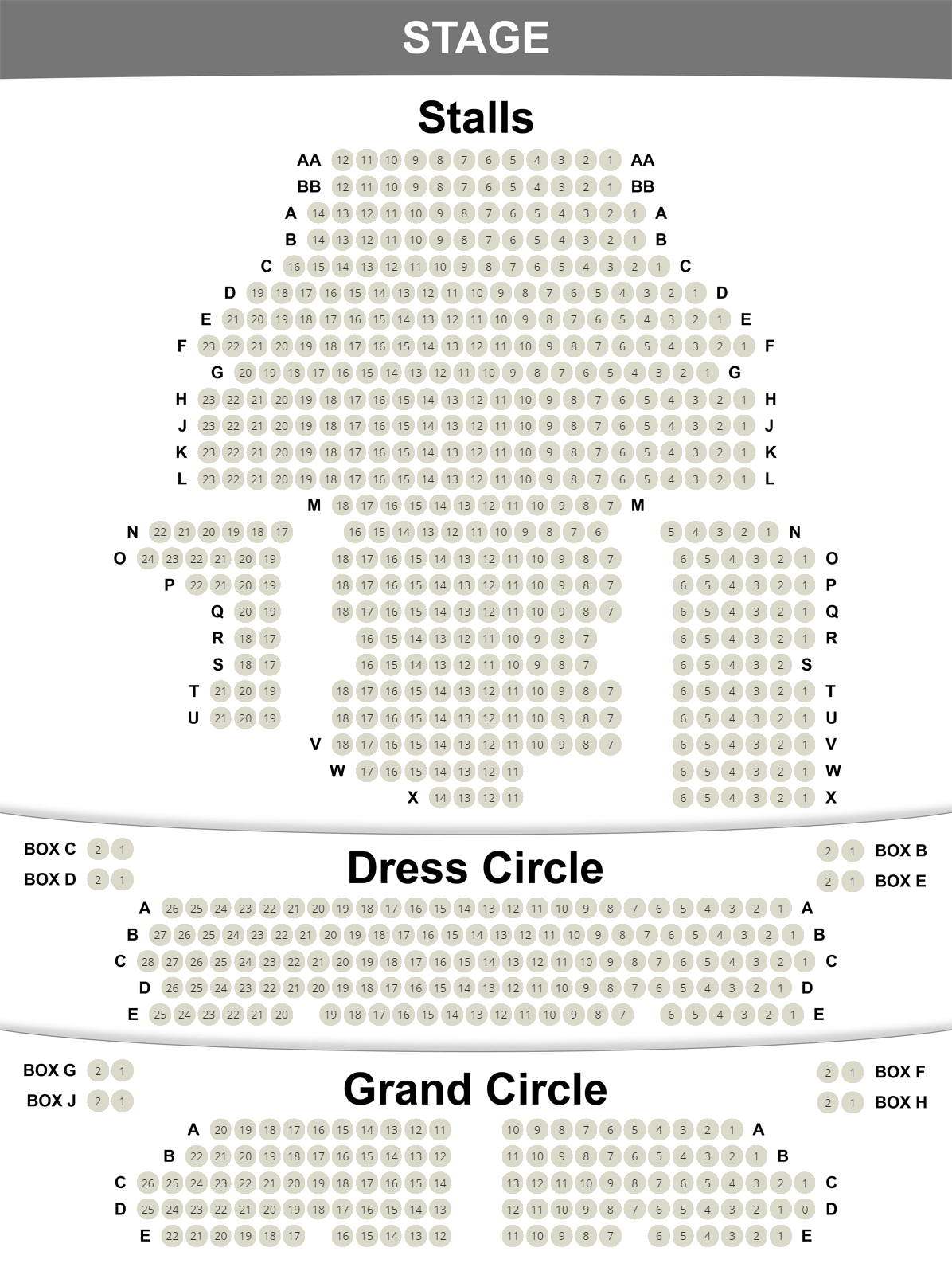 When you enter the Garrick you feel as though you've stepped into an Italian renaissance painting. The walls and ceiling are adorned with lavish sculptures of cupids and all manner of mythical beings. Rich red and cream are the colour scheme, with the detail picked out in gold leaf. The downside to this ornate setting is the pillars: as beautiful as they may be, they still affect some seats in terms of sightlines. The theatre seats 718 people divided over three separate levels; the stalls, dress circle and upper circle. The distinctive rumblings of tube trains are more noticeable during a quiet play, but almost unnoticeable when you're enjoying a musical.
The stalls
The stalls are divided into three sections: front, middle and back. An aisle that makes accessing your seat quite an easy task traverses each section. The best seats can be found in the middle section of the stalls. The rows of seats fan out from the stage, getting wider as you move towards the back of the auditorium. In general, the stalls feel quite deep. The back section is massively affected by the overhang from the dress circle above. While the seating is on a rake here, it peters out in the rear section and can cause stage view issues. The back section feels very dark and somewhat restrictive. Pillars are the main problem in this section too, creating many restricted-view seats. Pillars occur in the middle of Row S and Row N, causing problems for those in the rear house right section. For a pillar-free view, aim to sit as centrally as possible.
The dress circle
The dress circle is accessed from the main foyer at ground level. The rows in this section follow the curve of the balcony into a horseshoe shape and the last three seats at the end of each row are considered restricted, with side-on views to the stage.
The upper circle
The upper circle is divided into two separate blocks by a central aisle. The seating in this section, although set very high up from the stage, offers good views because it's raked – AKA sloped. Just like the dress circle below, the rows of seats follow the curve of the balcony and it's best to avoid the ends of rows because they're all restricted-view. The boxes set into the left and right walls also give a side-on view of the stage.
Buy Tickets Online


From Official Tickets Agents